We are Eightfold,

talent leaders in AI
Our team has deep expertise in developing and implementing best-in-class AI-powered HR technology that delivers results
Grounded in AI, passionate about talent
Our company started based on the mission of finding everyone the right career in the world. Our founders come from some of the world's leading tech companies, including Google and Facebook. Together, they've applied their talents in search, machine learning, and deep-learning AI to transform the talent industry by finding the best roles for everyone while driving extraordinary business outcomes.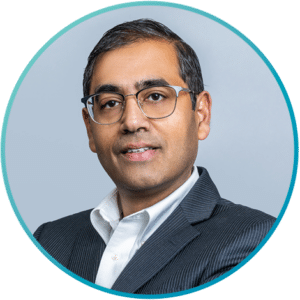 With 6000+ research citations, 50+ patents, 35+ peer-reviewed research publications, and the outstanding PhD thesis award from UIUC for his PhD thesis in Machine Learning, it's fair to say that Ashu is one of the world's experts in machine learning.
Co-Author of the books "What's Next for You – The Eightfold Path To Transforming The Way We Hire And Manage Talent" and "Deep Talent – How to transform your organization and empower your employees through AI."
Varun Kacholia is one of the world's leaders when it comes to search, ranking and machine-learning. Prior to founding Eightfold, Varun led the News Feed team at Facebook and the YouTube Search and Recommendations team at Google.
Our AI thought leaders drive innovation and are shaping the future of talent acquisition and management. They are experts in AI, machine learning, data science, and business dedicated to creating exceptional workforces through cutting-edge solutions.
Vineet Abraham
Chief Development Officer
Sanjeet Hajarnis
Director, Engineering - AI Platform
Dan Hopkins
RVP, Applied AI & Public Sector
Sachit Kamat
Chief Product Officer
Greg Thompson
Director, Solutions Consulting
Hicham Zahr
VP, Product Management
Our economists use data to promote a skills-based approach that encourages diversity and more inclusive workforces. Their expertise in economics, statistics, and data science helps our customers build exceptional teams and drive business success.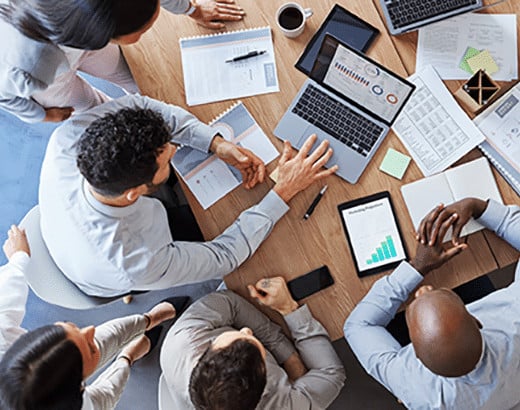 Sania Khan
Chief Economist
Our HR and people experts are dedicated to transforming talent management through innovative AI-powered solutions and change management practices that transform workforces into productive powerhouses.
Darren Burton
Chief People Officer
Jason Cerrato
Vice President of Market Strategy
Ashish Mediratta
VP, Customer Success
Andrea Shiah
VP, Talent Transformation
Rebecca Warren
Director, Customer Success
Michael Watson
Director, Global Customer Evangelism
Ligia Zamora
Chief Marketing Officer
These thought leaders share business expertise and feedback from a variety of backgrounds and experiences to help shape our mission, strategy, products, and services so that we can best serve our customers in every way.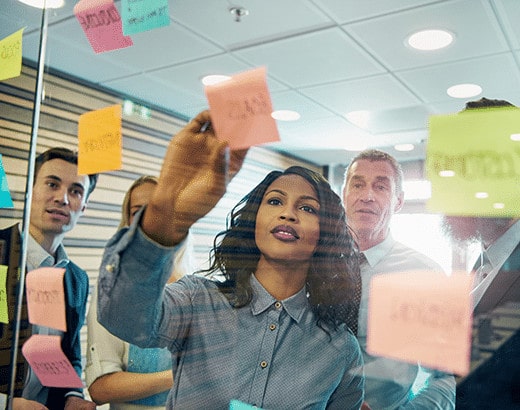 Ismat Aziz
CHRO
Kemper Insurance
Josh Bersin
Founder
The Josh Bersin Academy
Donna Brazile
Veteran political strategist and Former Interim Chair
Democratic National Committee (DNC)
Jenny Dearborn, MEd, MBA
Chief People Officer
Productboard
Monika Fahlbusch
Chief People Officer
Epic Games
William Ingham
Chief People Officer
Netspend
Kelly O. Kay
Managing Partner,
Global Software Leader
Heidrick & Struggles
Craig Leen
Former Director of the Office of Federal Contract Compliance Programs (OFCCP)
U.S. Department of Labor
Devin Lipawsky
Head of Talent Acquisition and Development
Capital One
Victoria Lipnic
Former Commissioner
U.S. Equal Employment Opportunity Commission (EEOC)
Paul Marca
Former Associate Vice Provost
Stanford University
Meghna Puhani
Senior Vice President
Palo Alto Networks
Varun Rawat
Vice President of Employee Technology
Starbucks
Holly Quincey
Group Chief Talent Officer
Lloyd's Banking Group
Hayagreeva Rao
Atholl McBean Professor of Organizational Behavior
Stanford GSB
John Renfro
Former Senior Vice President & Chief Human Resources Officer
The Capital Group Companies, Inc.
Michael Ross
Former CHRO at Visa
Stanford GSB
Avanish Sahai
Investor/Advisor
Brett Tejpaul
Head of Institutional Sales, Trading, Prime, VP
Coinbase
Tarun Wadhwani
Founder & CEO
TAT Consulting
Vicki A. Walia
Chief Talent and Capability Officer
Prudential
Our core values drive everything we do.