Everything talent,

powered by AI
Our AI platform for all talent brings to light everything you need to hire and develop people to their highest potential
We are transforming the world of work by pairing people with possibilities. From talent acquisition to talent management and talent insights, this is the single AI platform that does it all.
The Talent Intelligence Platform
Powered by deep-learning AI, our unrivaled Talent Intelligence Platform shows you what you need, when you need it. Whether you're finding or developing talent, our skills-driven approach backed by our unparalleled talent insights enables the outcomes you need to stay ahead.
Talent Acquisition
Talent Management
Talent Flex
Workforce Exchange
Resource Management
Go beyond reviewing résumés
Our intuitive and agile deep-learning AI makes it easier to find candidates and work with your talent management team to overcome informational silos.
"We wanted something that created a rich, digital experience and allows people to feel like we are a leading technology company. Eightfold is helping us do this."
— Marc Starfield, Former Group Head of HR Programmes and Systems, Vodafone
Retain, engage, and champion your workforce
Use data-driven insights to develop meaningful and rewarding career paths.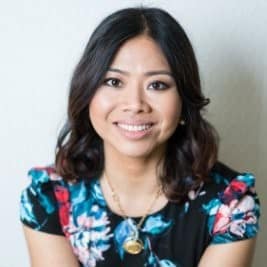 "Eightfold has helped us uncover our 300,000 person talent database, making it easier for us to source and ultimately serve them with opportunities that they would engage in. It has become our talent relationship management platform of choice."
— Grace Cecilio, Manager of Sourcing, Talent Acquisition, Dexcom
Find better contingent talent, faster
Build a stronger network of contingent workers with the skills you need.
"Gone are the days of working for a company for 30 years and staffing up a bunch of folks. Instead, we use AI, automation, and candidate-relationship management to build talent pools that we can releverage. It's a fundamental shift from the traditional."
— Alan Kumar, Elastic Talent Program Manager, Dolby
Engage people with rewarding work and opportunities
Connect job seekers, career supporters, and employers through public and private sector sponsored workforce exchanges.
"New York has made remarkable progress in reducing unemployment, creating quality, high-paying jobs, and connecting job seekers all over the state to fulfilling work opportunities. With this expansion of the Virtual Career Center, we are leveraging the very best technology to give New Yorkers a world-class job-finding tool completely free-of-charge."
-— Governor Kathy Hochul, Governor of New York State
Take a skills-based approach to project staffing
Use skills, potential, and learnability to intelligently match the right people to the right projects, faster than ever before.
Great talent teams deserve a great platform. That's why we built a single AI platform that does it all:
Companies trust Eightfold with their talent transformation
Ready for greatness? Transform your talent process with AI.